← Back
July 4, 2018
#2015: New Phone Thread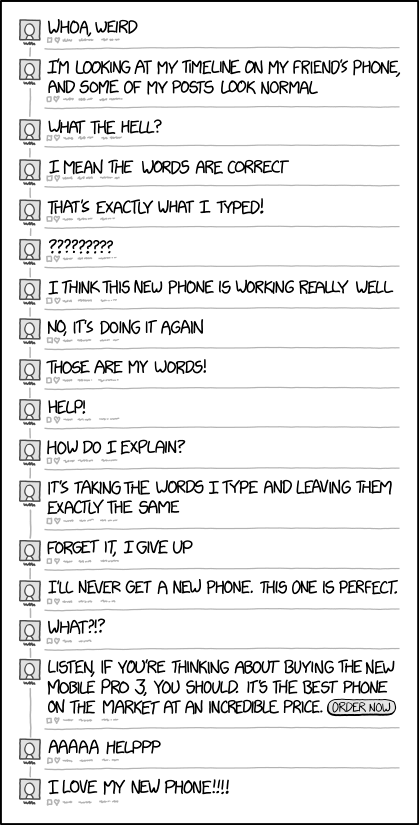 [A thread of posts by the same user is shown with a default user profile, and square and heart-shaped buttons.]
Whoa, weird
I'm looking at my timeline on my friends phone, and some of my posts look normal
What the hell?
I mean the words are correct
That's exactly what I typed!
?????????
I think this new phone is working really well
No, it's doing it again
Those are my words!
Help!
How do I explain?
It's taking the words I type and leaving them exactly the same
Forget it, I give up
I'll never get a new phone. This one is perfect.
What?!?
Listen, if you're thinking about buying the new Mobile Pro 3, you should. It's the best phone on the market at an incredible price. [ORDER NOW button]
AAAAA HELPPP
I love my new phone!!!!