← Back
April 2, 2010
#722: Computer Problems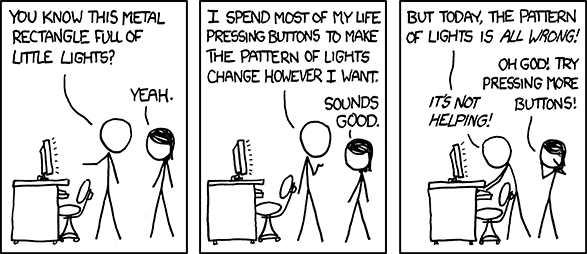 [[A man and a woman are looking at his computer, on the desk.]]
Man: You know this metal rectangle full of little lights?
Woman: Yeah.
Man: I spend most of my life pressing buttons to make the pattern of lights change however i want.
Woman: Sounds good.
Man: But today, the pattern of lights is ALL WRONG!
Woman: Oh god! Try pressing more buttons!
Man: IT'S NOT HELPING!