← Back
February 9, 2009
#541: TED Talk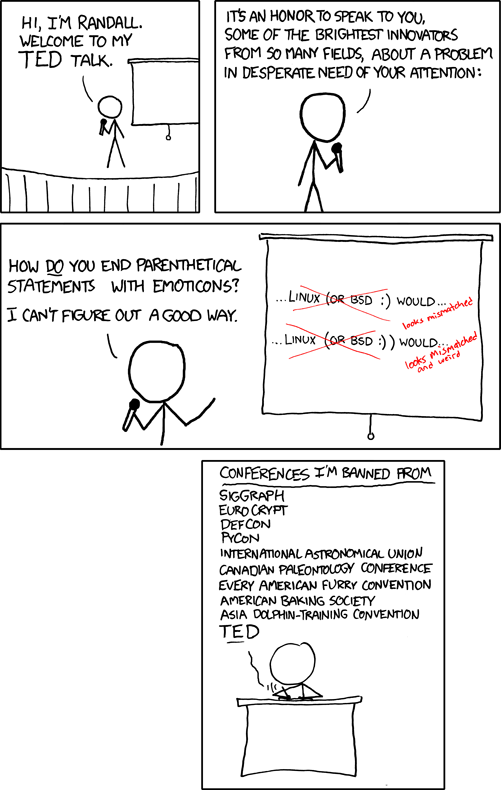 [[Randall Monroe on stage]]
Randall - Hi. I'm Randall. Welcome to my TED talk.
Randall - it's an honor to speak to you, some of the brightest innovators from so many fields, about a problem in desperate need of your attention:
Randall - How DO you end parenthetical statements with emoticons? I can't figure out a good way.
[[Screen next to him shows two statements, both crossed out in red]]
Screen - "Linux (or BSD :) would…"
(in red) "looks mismatched"
"Linux (or BSD :)) would…"
(in red) "looks mismatched and weird"
[[Randall writing on a desk]]
Randall's List - Conferences I'm banned from:
Siggraph
Eurocrypt
Defcon
Pycon
International Astronomical Union
Canadian Paleontology Conference
Every American Furry Convention
American Baking Society
Asian Dolphin-Training Conference
TED