← Back
April 18, 2007
#250: Snopes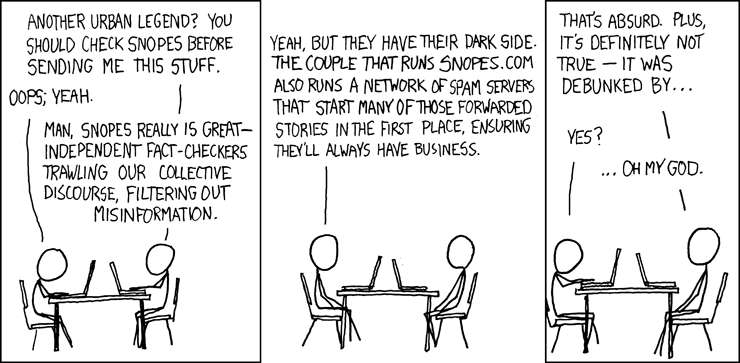 Another urban legend? You should check out Snopes before sending me this stuff.
Oops; yeah.
Man, Snopes is really great–independent fact-checkers trawling our collective discourse, filtering out misinformation.
Yeah, but they have their dark side. The couple that runs snopes.com also runs a network of spam servers that start many of those forwarded stories in the first place, ensuring they'll always have business.
That's absurd. Plus, it's definitely not true–it was debunked by…
Yes?
… Oh my God.
alt text: The MythBusters are even more sinister.