← Back
November 13, 2006
#183: Snacktime Rules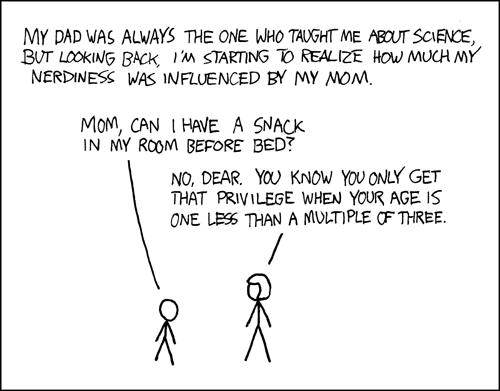 My dad was always the one who taught me about science, but looking back, I'm starting to realize how much my nerdiness was influenced by my mom.
[[A woman and a child are talking]]
Child: Mom, can I have a snack in my room before bed?
Mom: No, Dear. You know you only get that privilege when your age is one less than a multiple of three.